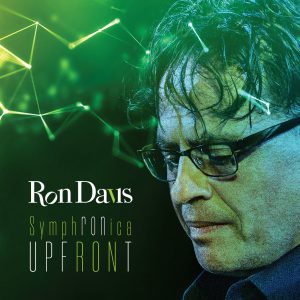 SymphRONica UpfRONt has arrived! Buy it now on CDBaby here (soon on iTunes, Google Play Music, Spotify and other major outlets).
---
Ron Davis. Piano player, composer, band leader, Edinburgh can i buy ambien in mexico over the counter? Festival Fringe favourite, BBC Radio 3 repeat guest, solo artist, critics choice. Ron Davis is many things to many people, and audiences love his shows. Ron and his band of award-winning musicians have kept people listening, loving and coming back for more.
Ron Davis is a Canadian jazz visionary. His music blends genres and pushes boundaries, building on his jazz and classical training, influenced by world music (klezmer, Hungarian, Italian, Brazilian, Latin, Québecois). He seeks new textures, new forms, new compositions, new formations and new ways of presenting his signature sound without losing a connection to audiences. The music is diverse in a characteristically Canadian way.
Ron is the founder of SymphRONica – a creative project that combines jazz, world, groove, pop, classical music and a stellar group of Canadian musicians into a mix that can be found nowhere else. Ron and his musical collaborators have spent years working together, and it shows on stage and in the studio. In Ron's words "We've become good friends over the years, and from that we've become attuned to each other's playing. Just as Toronto is a city composed of many people from many places, SymphRONica is composed of a group of musicians from diverse backgrounds, and every one of them plays with intense passion and pleasure together." SymphRONica is genre-defying – no one else is combining a jazz ensemble with full symphony orchestras or string quartets.
Ron and SymphRONica's experiences include performances on BBC Radio 3, and in London (including Trafalgar Square for Canada 150 celebrations), and repeat invitations to the Edinburgh Festival Fringe. The positive reception and successes reached with their previous 3 albums have shown that SymphRONica is a true example of the height and skill of Canadian instrumental groups.
SymphRONica UpfRONt is Ron's 12th and SymphRONica's 3rd collection of his unique, and world renowned sound. UpfRONt, is a quantum leap from his previous works, representing the greater cross–cultural and cross-stylistic diversity of the players and contributors, including Juno Award winner Mike Downes (who also acted as producer). UpfRONt showcases the great Canadian talent that has coalesced in and around SymphRONica. UpfRONt is pure Ron Davis and the entire essence of the SymphRONica project at its peak.
October 25th, 2018 will be the inaugural show of SymphRONica's 2018/2019 season at 918 Bathurst Centre for Culture, Arts, Media and Education. It will be a celebration of SymphRONica's 6 years working together and coming together to form a unique jazz ensemble unlike any other in Canada or probably the world, and will include a presentation of some of the music from UpfRONt. You can purchase SymphRONica UpfRONt on CDBaby (here) right now! Soon available on iTunes, Google Play Music, Spotify and other major outlets.
On December 13th, Ron and SymphRONica will be reuniting with artists from the Tap Dance Centre for a third year of unique, vibrant and striking music and dance.
SymphRONica will finish their season with a May 23rd performance celebrating jazz and Western classical music, bringing them together to create The Instrumental Liberation Front – The Jazz of Classical Sound. This promises to be a one-of-a-kind musical experience.
Ron Davis acknowledges with gratitude the invaluable support of the Canada Council for the Arts, FACTOR and the Ontario Arts Council in the making of SymphRONica UpfRONt.