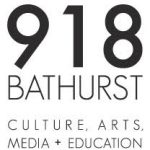 Saturday February 15
918 Bathurst Centre for Culture – 918 Bathurst St, Toronto M5R 3G5
Doors: 7:30 Music: 8:00
TICKETS: $20 advance/ $25 door; students/seniors $10 (All prices HST included.)
Tickets & info: bemusednetwork.com
SymphRONica is all about the collaborations between Ron Davis and many great musicians, in Toronto and beyond. One of those musicians is the award-winning, multi-talented, multi-faceted Portuguese-Canadian Louis Simão. Bassist, guitarist, accordionist, composer, arranger, vocalist – it seems as though there's nothing Louis cannot do. And he does them all with profound musicality.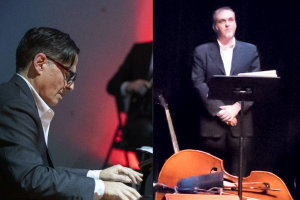 Louis has been working with SymphRONica for several years. This includes stints on bass, contributions as an arranger, and one stellar contribution as a composer/arranger with his gorgeous tune A Luz (da Partida), which appears on the 2019 release SymphRONica UpfRONt (see video here).
Not only will the show be a celebration of SymphRONica and Louis Simão. The musicians will also be celebrating Ron's JUNO Award nomination for SymphRONica UpfRONt a Instrumental Album of the Year!
Come, join in the energy and beauty of the music and the JUNO vibe via SymphRONica's rewiring of jazz, in the words of what one U.K. reviewer "jazz like you've never heard it before".
SPECIAL GUEST MC: JAYMZ BEE!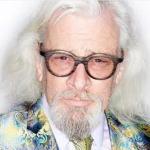 #SymphRONica #JUNOS